More pics & info after the continue....
The Golden Bough Bookstore is Floco's 1st "unplugged show" so to speak. Shouts out to everyone that came out & that helped promote the show. Make sure you support The Golden Bough Bookstore & ALL your local musicians! See you at the next show!
I think Floco likes playing with a live band now...haha Shouts to Tommy Superior, Travis, DJ Sir Montalban Jr, Dean Brown, & Peter Diehl!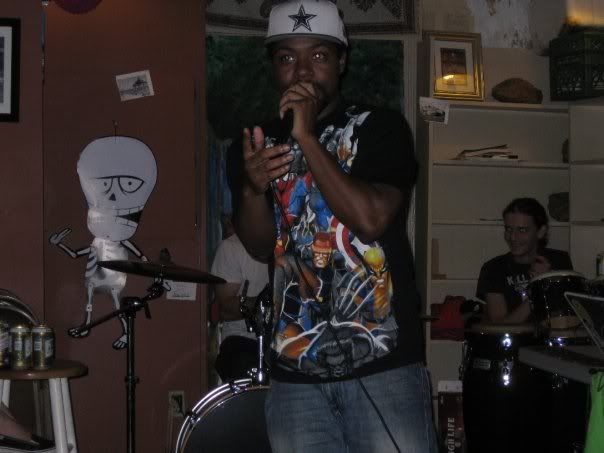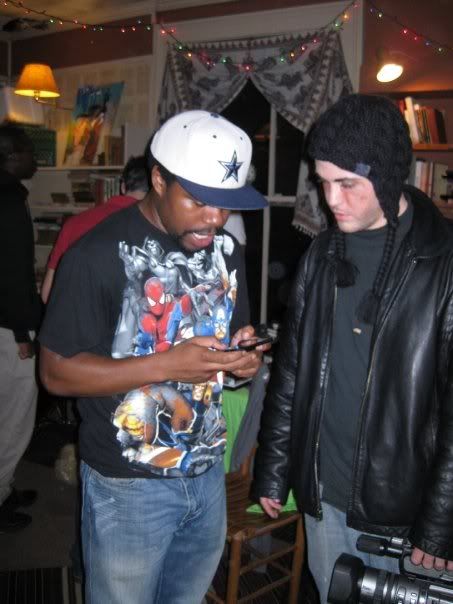 Networking after the show...A documentary with Floco involved?? Hmm...
And of Course, Pics courtesy of the one & only Stacey Lee Ann Nut Stone...thanks hun!