Photo: (Make It Work Molly)
I still haven't been able to figure out how much this night meant because I haven't thought about it too much to be honest. I just wanted to let it happen & look back at it in far enough time to appreciate it properly & garner the energy I need from it. For those that were there, I hope you enjoyed yourselves. The photo above should express this better than I can type. I've always admired the Sinatra era (as close friends know) & Saturday night reminded me that NOTHING is out of reach. WE ARE ALL MEANT TO BE GREAT. I wasn't GREAT Saturday (The Orchestra was) but I was damn near close haha.
Below is video of the "Santa Came Straight To The Ghetto" remix G!-manFantastic & I co-produced. (Thanks Shane) And yea, I've got my FIRST official Co-production credit! Prolly going to release it soon for the holidays.
Thanks to Macon Pops, Steve Moretti, Maia Nicole, Matt Catingub, & every person that was responsible. 2014 now?
Molly & Roger Riddle
Floc Sinatra III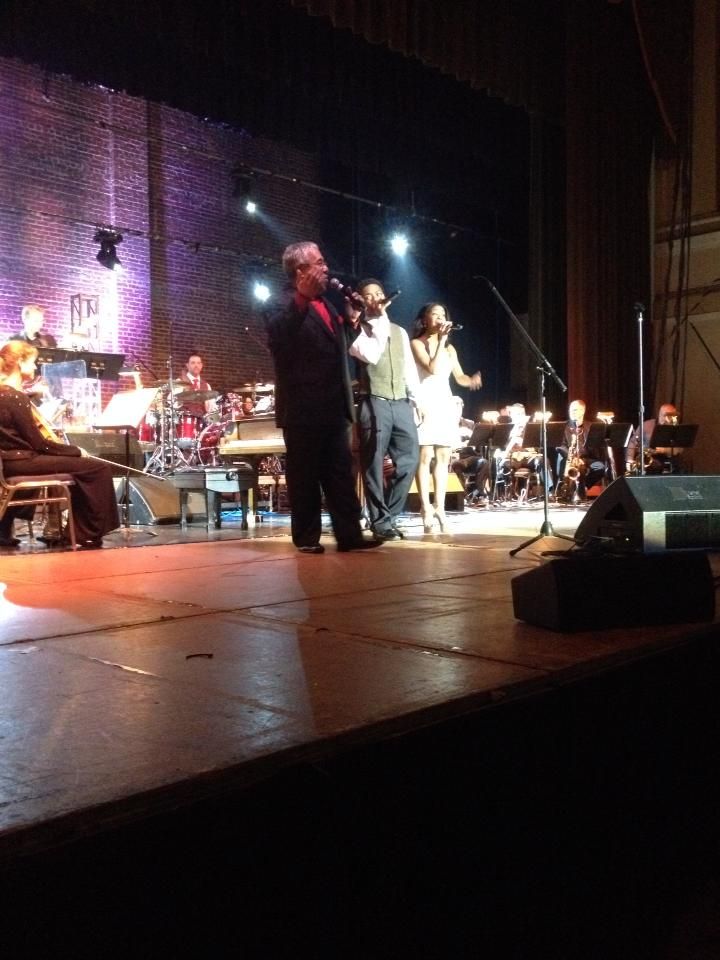 Matt & Maia Nicole. Fin.